SGMP Florida Capital Chapter Resources and Links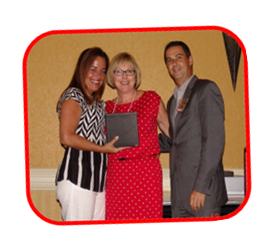 www.SGMP.org
National Society of Government Meeting Professionals website
APEX
The Accepted Practices Exchange is an initiative of the Convention Industry Council that facilitates the development and implementation of industry-wide accepted practices to enhance efficiency throughout the meetings, conventions and exhibitions industry.
GSA
Per diem Rates. The GSA Portal is government's business news daily and the premier Web site for federal managers and executives.
CONUS Per Diem Rates Homepage
The General Services Administration, Office of Government-wide Policy, Office of Transportation and Personal Property, Travel and Transportation Management Policy Division, establishes the maximum CONUS per diem rates for our Federal traveler customers. These rates are reviewed annually.
The Government Executive.Com
GovExec.com is government's business news daily and the premier website for federal managers and executives.
National Speakers Association
The National Speakers Association is the professional organization for experts who speak for a living.
Professional Convention Management Association
PCMA is an association of meeting professionals dedicated to Increasing the effectiveness of meetings, conventions, and exhibitions through member and industry education.
Meetings Industry Megasite
The Meetings Industry Megasite serves thousands of meeting planners who use the Internet to research industry information, find ways to improve their planning and professional skills, and to locate potential meeting sites for upcoming events.
FSAE
Florida Society of Association Executives website
10 Excel Tips Every Planner Should Know Amy Brown, SGMP Florida Capital Chapter President's March presentation in PDF format.
Convention Industry Council (CIC)
The Convention Industry Council (CIC) is comprised of 26 organizations (including SGMP) representing the convention, meeting and exhibition industry, and travel and tourism generally. CIC is responsible for administering the Certified Meeting Professional certification program.
www.USAjobs.gov
Government job listings